Danielle French, 28, said she could 'barely fit into any of her clothes'. The mortgage advisor from Barnsley feared that she would be a 'big bride' and was wearing size 16-18 clothes, but eventually walked down the aisle a size six after slimming down to eight stone.
She said: 'After getting engaged I continued to put on lots of weight until March 2015 when I got to my biggest and could barely fit in any of my clothes. I really didn't want to be a big bride.'
After the bride and groom-to-be booked their wedding for November 2016, Danielle joined Slimming World and also began to follow inspirational Instagram weight loss pages to ditch the pounds.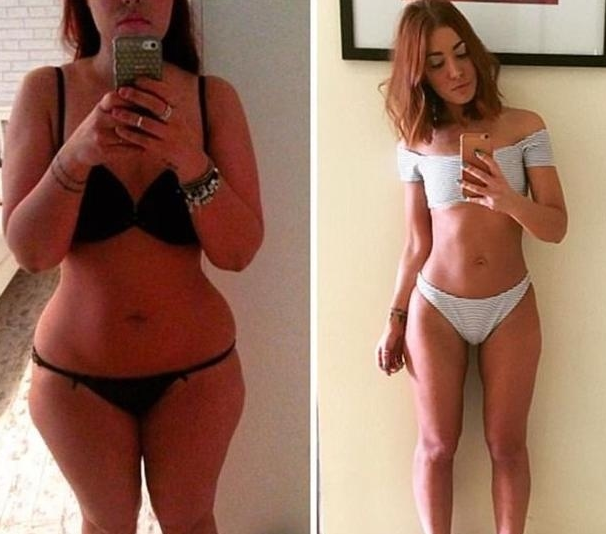 It took Danielle a year to get to her goal weight. She said: 'Losing the weight has changed my life in so many more ways than I could have ever imagined. Before losing the weight I hated going out with my friends because I felt so self-conscious and awful in everything I wore.'
'I was also really unfit and got out of breath really easily whenever I walked more than half a mile. I suffer from IBS and since losing the weight and eating a much healthier balanced diet means I hardly ever get symptoms.'
She said all of her friends and family have been amazed by her transformation. Danielle said: 'They are all really proud of me and can't believe how much weight I have lost and how different I look now.'